Published: 04 September 2023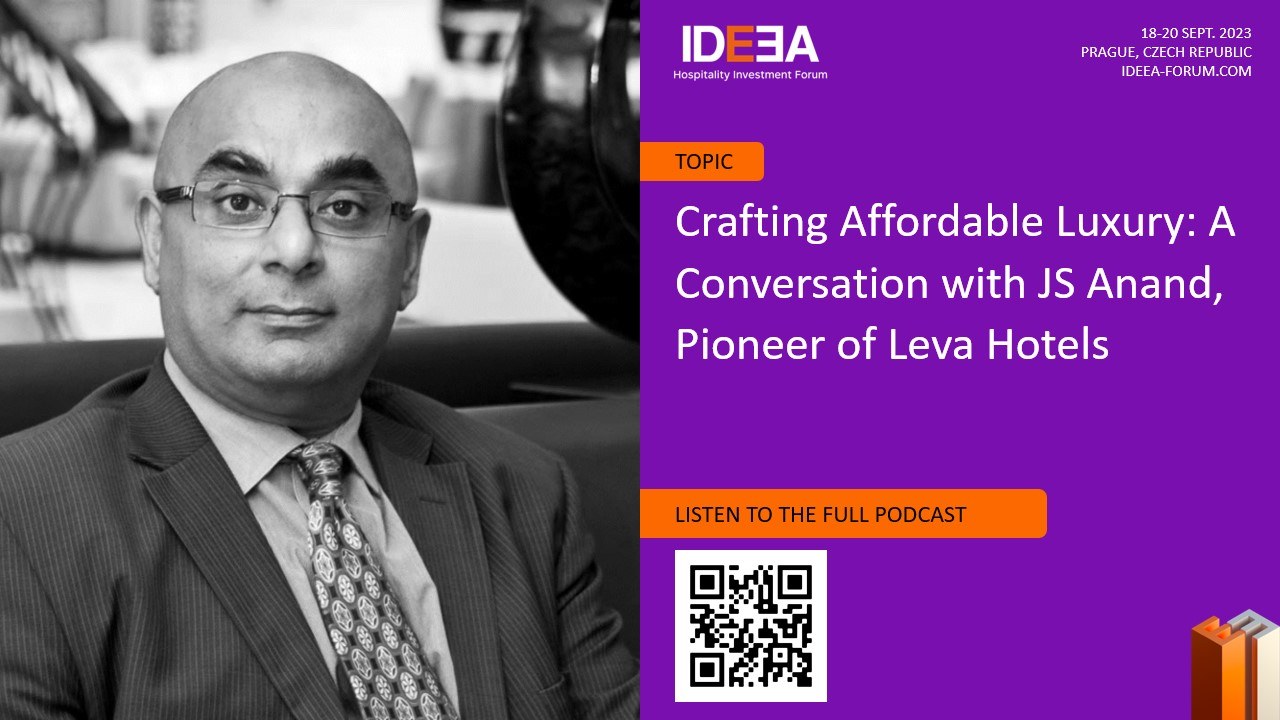 Finding Inspiration in Comfort and Solace
Leva Hotels, a name synonymous with comfort and solace, emerged from JS Anand's vision to bridge the gap between boutique and chain hotels. He explains, "We identified a gap for lifestyle hotels that offer affordable luxury, upscale amenities, and boutique concepts. We started planning more than a year before the pandemic struck."
Navigating the Uncharted Waters of a Pandemic
The onset of the pandemic brought with it a wave of uncertainty for the hospitality industry. However, Leva Hotels' strategic planning, unique concept, and unwavering dedication played a pivotal role in helping the brand navigate through these challenging times. JS Anand reflects, "Despite the pandemic, our strategic planning, distinctive concept, and strong services enabled us to survive and even expand during COVID-19."
Creating a Niche: Affordable Luxury with Personalized Services
Leva Hotels' success can be attributed to its unique positioning as a lifestyle brand that offers upscale three-star comfort with four-star services. JS Anand emphasizes, "Leva Hotels bridges the gap between boutique and chain hotels, offering a personalized experience with the amenities of a four-star hotel at a more affordable price point."
Expanding Horizons to Europe
JS Anand envisions Leva Hotels' expansion into the European market, where unique opportunities await. He states, "Europe presents unique opportunities due to its varied markets and historical structures. Greece, with its booming market, is a great starting point. Our concept adapts well to the European context with smaller hotels in cultural districts."
A Compelling Choice for Property Owners
For property owners considering between established giants and dynamic brands, JS Anand offers compelling advantages. He affirms, "We've achieved the number one ranking on TripAdvisor in Dubai, demonstrating our success. Our construction costs are around 30-40% lower than larger brands... We tailor our approach to each property, ensuring results for owners whether it's a new build or conversion."
A Vision for Success
In wrapping up this exploration of JS Anand's journey with Leva Hotels, it's evident that his dedication, innovation, and strategic foresight have propelled the brand to new heights. JS Anand sums it up, "Our commitment to uniqueness, services, and strategic placement gives us an edge in the market."
As JS Anand continues his journey, the Idea Hospitality Investment Forum in Prague from September 18th to 20th promises to be an exciting platform for further discussions and insights. An anticipation of a brighter future for Leva Hotels, the Middle East's hospitality landscape, and the global hospitality industry as a whole is certainly in the air.
Conclusion
The journey of JS Anand and Leva Hotels serves as an inspiring narrative of innovation, adaptability, and vision. In an industry where change is constant and challenges are inevitable, JS Anand's commitment to crafting excellence in hospitality shines brightly. Leva Hotels' unique concept, dedication to affordable luxury, and ability to thrive in uncertain times pave the way for a future where comfort, luxury, and innovation coalesce seamlessly. As the brand looks ahead to its European expansion and continues to create a distinct niche, the global hospitality stage eagerly awaits the next chapter in the Leva Hotels story.